Your shopping cart is empty!
Larynx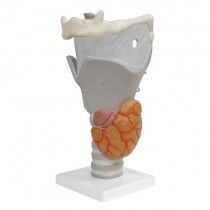 Enlarged about 2.5 times, the model has movable epiglottis, vocal cords and cartilage. On base, not dissectible, size 14x14x28cm...
£237.50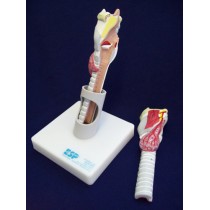 A slightly enlarged model of the larynx. The model is bisectable to show the cartilaginous framework and ligaments. The epiglottis, hyoid bone, thyroid gland, vocal cords, trachea and musculature are shown. The model is 16.5cm long and finely coloure..
£103.70
Showing 1 to 2 of 2 (1 Pages)